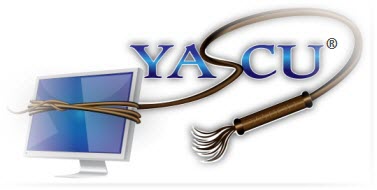 Discover Yascu -our tiny 100kb zero installation screen capture and image content presentation solution. A cool tool for school, tech, home and business. Supports wireless presenter remote and mouse/finger gestures for content navigation. Use it for tech support, system or end user documentation & training, and much more. Rated

by Tucows.


Try Yascu Mirror -a standalone add-on that extends the main Yascu application, allowing users to reflect, present and manage screenshots with wireless presenter remote, keyboard shortcuts and mouse/finger gestures. Use it multi-task by comparing screen content side by side on the desktop. A great tool for PC power users.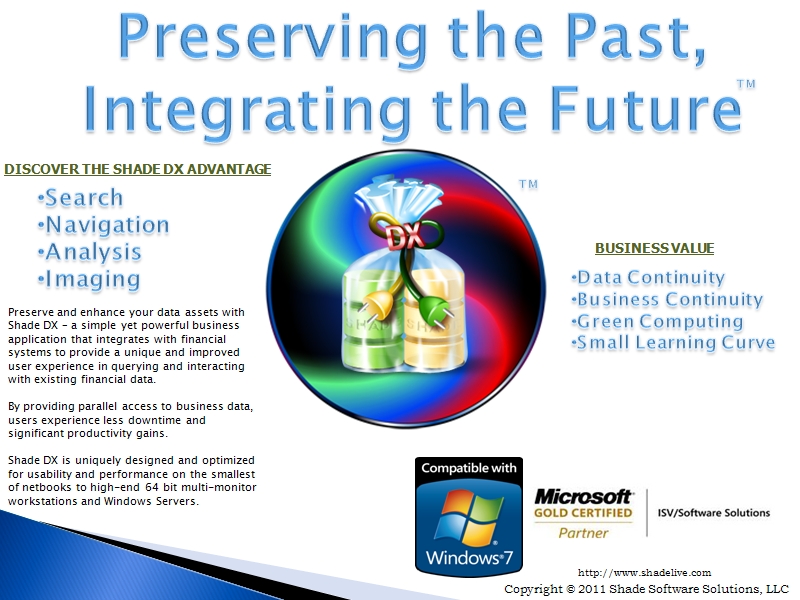 For almost a decade, Shade DX has been providing small to medium sized business an efficient way to search, navigate, extract and analyze financial accounting data stored in various back-end systems. Our flagship product takes a unique approach to system integration and legacy modernization, providing accountants, auditors, and management a simple tried and proven mechanism for interacting with various sources of financial data.
Based on the critical role that data assets play in today's information driven world, Shade DX is strategically positioned and designed to preserve and extend access to data across active or retired business platforms. Our services include data management consulting and system integration geared towards streamlining business processes and data quality standards, so that users get the most value out of our product while optimizing the value of their data.
Shade DX was independently tested and certified on Windows® XP in November 2008 as part of the Microsoft Partner Program and was re-certified in October 2010 for Windows® 7 compatibility. It also runs on Windows® Vista, and Windows® Server products.
For more information or to schedule a demonstration, please contact us at contact-web@shadelive.com